Free apps and websites for learning Dutch
---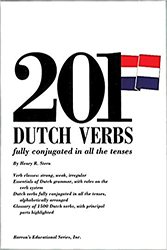 So, you're learning Dutch. You've bought a few books to help you learn, you're practicing your pronunciation (that darn g sound...) and listening to some Dutch music. These are all useful steps, but the key to learning a new language is dedication: even if it's only 15 minutes, set time aside every day to learning.
The easiest way to achieve this is by building good habits, and apps are a fantastic opportunity to do this. Everybody has a few minutes to spare each day, whether you're commuting to work on the train, eating lunch at the office, or just relaxing in the evening: bust out your phone and begin a session on one of the apps below. Make it a daily habit, and you'll find it considerably easier to pick up Dutch vocabulary and get to grips with its grammar!
Here are a few fantastic free apps to learn Dutch. Apps provide an accessible, enjoyable experience that gamifies learning Dutch, taking the hassle out of the learning experience and making it, dare we say, fun!